My Hubby bought a digital camera for me yesterday. I have been complaining that I can't take any photos for my weblog. Previously, I took pictures with my my web camera. Now with my new camera, I can take more photos. Thanks hubby.

Here I post in my previous finish project. Some of it I learned from my LYS and some of it I just DIY. I find that my LYS if you dont purchase yarn from them, they will just ignore you. Even if you purchase cheaper yarn, they dont just dont like to entertain you. So now, I seldom buy yarn from them anymore.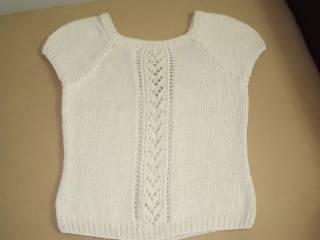 Most of my knitting work is for my ownself. Hehehe..... yup... I remember I did knit something for my hubby. Its a vest, but he seldom got the opportunity to wear it over here in Malaysia, with the hot weather, I dont think he can stand it.